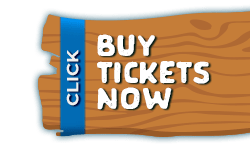 Hours & Rates
Opening Saturday
We are excited to welcome you back! Adventure Bay will be reopening on Saturday, September 23, 2023. The park will be open every weekend - Saturday and Sunday - from 12- 4 pm.
So grab your bathing suit and your friends and head on over to the Bay where it's always summer.

Visit ActiveWindsor.ca for info on our fall programming, including exciting programs like Aquafit, Wave Babies, River Walking and FlowRider lessons.

Water Park Rates
Please note that all of our prices are listed in Canadian currency and include applicable taxes.

General Admission Rate: $16.50 per person
City of Windsor Resident Rate: $14.00 per person with photo ID confirming your City of Windsor address
Guests Under the Age of 3: FREE
Land Lover Admission Rate*: $5.00 per person

*This rate is for adults, parents or grandparents accompanying guests who meet our Supervisory Ratios and can participate on their own, but would like to join their family and relax from the sidelines.