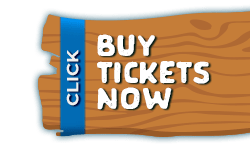 Terms of Use of City of Windsor Web Sites
The City of Windsor ("the City") attempts to keep the information on this Internet website current, accurate and complete, but reliance upon any materials on this site shall be at your sole risk. All such information should be verified independently before being used or relied on. The City assumes no responsibility for any damages arising out of the use of this site.
The materials on the City's website are provided "as is". The City does not make any representations concerning the accuracy, likely results, or reliability of the use of the materials on this website or otherwise relating to these materials or on any sites linked to this site. Links or references to other websites or organizations do not imply endorsement or approval by the City of Windsor.
By using this website you are agreeing to be bound by the then current version of these Terms of Use. The City reserves the right to change or modify this site at any time without notice. This would include any future enhancement or features that may occur on the site as well.

Conditions of Use
The text, images, and data (the "Materials") provided by The Corporation of the City of Windsor ("Windsor") are the property of Windsor, or affiliated groups and may be subject to the rights of third parties. These organizations make no representations or warranties with respect to the ownership, copyright, or other moral rights to any of the images or contents.
Access to and use of the Materials are subject to the acceptance of the following covenants, terms and conditions together with strict compliance with the Copyright Act:
Users may download one copy of the Materials for the sole purpose of non-commercial private use or study if and only if all copyright and ownership notices contained on the Materials are retained and displayed together with the URL www.citywindsor.ca or the URL displayed in connection with the Material.
In the event that the Materials are cited as having third party rights, the Users shall ensure that they obtain the express written permission of the owner of that copyright before making use of the Materials and shall ensure that ownership is cited.
The User shall not in any way alter, manipulate or modify the Materials or otherwise distort the Materials. The User hereby indemnifies Windsor, the Board, and/or its affiliated groups for any actions, damages, costs, losses or claims brought or assessed against it for any inappropriate use of the Materials.
In the event that the User wishes to make use of the Materials in any other way than is permitted herein, express written permission must be obtained. The right is reserved to deny such requested access, at the owner entity's sole discretion.

The City of Windsor's Web Privacy Statement
Overview
Most of the information accessible on the City's website does not require you to identify yourself at all. You may access it anonymously. However, the City of Windsor does collect personal information about you when you choose to provide it. We endeavour to collect only as much personal information as is absolutely necessary to assist you in conducting business with the City via the website.
The City of Windsor endeavours to provide you with multiple service "channels" for conducting City business (e.g. walk-in, mail-in, fax-in, phone-in, etc.) in addition to the Web. If at any time you have concerns about using the Web channel to conduct your City business, you can rest assured that we will always provide you with an alternative (traditional) service channel as an option.
Purposes for Which We Collect Personal Information
We collect and retain personal information for the following purposes:
To process your requests for services, products or further information
To communicate with you regarding services or products that you have requested - for example to send you a statement or a receipt
To identify you if you have a query or concern about the service or product that you have requested
To advise you about changes to our web service offerings and of service interruptions
To meet legal and regulatory requirements
Correcting/Updating Personal Information
If your personal information changes (e.g. name, address, postal code, telephone number, etc.), or you no longer desire our services, we will endeavour to provide a way to correct, update or remove this information. Details of how to do this are usually provided on the web page where the information is collected or displayed.
Use and Disclosure of Personal Information
The City of Windsor is the sole owner of all personal information collected on its site. We do not use or retain personal information that you provide to us for any secondary purposes unless we clearly notify you and gain your permission first. We will not sell, share, rent or otherwise disclose your personal information to any organization or individual outside the City of Windsor unless we first notify you and ask your permission. The exceptions to this policy of non-disclosure are stated below. The City may disclose your personal information:
To companies contracted to process your requests
For law enforcement purposes
For the purpose of acting in an emergency or in compassionate circumstances to facilitate contact with your next of kin or friend if you become injured or take ill.
We use IP addresses to analyze trends, administer the site, track clients' movements, and gather broad demographic information for aggregate use. IP addresses are not linked to personally identifiable information. We may occasionally report aggregated demographic information in the form of reports and statistics but this is not linked to any personal information that can be used to identify any individual person.
Some of the City's sub-systems require the use of "cookies". For example, we use cookies when you purchase goods or services over the Internet to save the contents of your "shopping basket" as you proceed from one screen to another.
From time-to-time our site may request information from you via surveys. Participation in these surveys is completely voluntary and you have a choice of whether or not to disclose the information requested. Survey information will be used solely for the purposes of monitoring and/or improving the use and satisfaction of this site. If you choose not to participate in surveys, you will still be able to use our site or request services or products from us.
Protection of Personal Information
The City of Windsor takes every precaution to protect your personal information on the Internet. We protect your account information by requiring you to enter a unique Login ID and Password each time you want to access your account information. Your Password should never be shared with anyone.
Questions about the collection of personal information should be directed to the Freedom of Information and Privacy Coordinator, City of Windsor. Email, phone and mail addresses can be found under Exceptions below.
The City uses SSL encryption technology to protect personal information (e.g. credit card numbers, etc.) during transmission. A security icon will appear in your browser window to indicate that you are using a secure site.
If you have any questions or concerns about the security at our website, you can send an email to 311.
Exceptions
There may be certain exceptions to the City's Privacy Statement. Any and all exceptions will be clearly identified at the moment that information is being gathered.
For more information, or if you have questions or concerns, please contact the 311 Call Centre.
By email: 311@city.windsor.on.ca
Within the City of Windsor dial: 311
Outside the City of Windsor dial: 519-255-CITY (2489)
Toll free: 1-877-RING311 (746-4311)
TTY: 1-866-488-9311
For Further contact information, visit the 311 home page
Notification of Changes to the Privacy Statement
We reserve the right to change the privacy statement when necessary.
Links to Other Websites
The City's website contains links to other sites (e.g. community links, business links, etc.). Please be aware that the City of Windsor cannot be held responsible for the privacy practices of other sites. When you leave our site, we encourage you to read the privacy statement of each and every website that you visit before you provide any personal information. The City's privacy statement applies solely to information collected on the City's website.
Copyright Guidelines for Users
This information is intended as an overview and guide, and should not be considered a legal opinion or in any way conclusive of the provisions of the Copyright Act. In the event that a User requires clarification or wishes to pursue a specific issue, a qualified legal opinion should be sought.
The Copyright Act is complicated, and in particular those rules relating to photographs, sound recordings, and audio-visual materials (e.g. films and video-tapes) have many nuances. If a User intends to use any of those materials for a purpose other than research or private study, the City requires that a User seek appropriate clarification before making any use whatsoever of the material.
The City and its affiliated groups hold a variety of materials for which the ownership of copyright may be uncertain. One of the difficulties is to identify and locate the owners of copyright in order to ensure that the appropriate right to use materials is acquired.
It is not the City's or its affiliated bodies' responsibility to interpret the Copyright Act or to provide legal advice in respect of same. Users, by their use of this site and the materials thereon, accept responsibility for determining copyright.