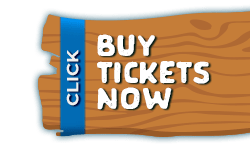 Accessibility
Adventure Bay Family Water Park is committed to providing all of our guests with a safe experience full of fun. We encourage guests to review our safety information as well as height requirements for our attractions prior to our visit.
General information
Adventure Bay Family Water Park is a participatory water park with physically demanding activities where you are in charge of your own ride experience. You should assess your physical capabilities and swimming skills before participating. Take some time to observe an attraction and read any signage before you decide to ride.

Support Persons
Adventure Bay Family Water Park is committed to welcoming people with disabilities including those who are accompanied by a support person. If a support person accompanies a visiting person with a disability, staff will ensure that both persons are entitled to enter the premises together and that the person with a disability is not prevented from having access to the support person while on the premises.

Adventure Bay has partnered with Access 2 Entertainment to offer support persons entering the water park free admission with an Access 2 Entertainment Card.

Accessibility Features and Assistive Devices throughout the Building
The elevator is located adjacent to the main lobby stairs.
Doors are 42" wide.

Accessible Restrooms and Change Areas
Private Family/Group restrooms (including showers and changing areas) are located in the Family Change Room
The Family Change Room offers a ceiling lift, adult-sized change tables, accessible washroom stalls, bathing and changing areas.
Accessible Pool Area and Attractions
Most attractions require transfer from wheelchair/transport device into/out of the attraction tube.
Ramped attraction access is available to the Lazy River, and there is zero beach entry into the Wave Pool. All other attractions require at least one step into/out of the attraction.
All waterslides (with the exception of those within the Splash Zone) require tubes or rafts. Tubes or rafts are to be carried by the guest from the tube pickup area to the attraction entry or are available at the top of the attraction (the Python).
A pool lift is available in the Activity Pool; weight limit is 400 lbs.
Flotation aids designed for adults who can support themselves in water but need assistance to walk are available.
Life jackets are available to assist individuals who have a loss of autonomy and mobility.
Accessible Parking
Accessible parking spaces are located on the West side of the building and require province-issued placard/license plate. Parking is Pay-and-Display.