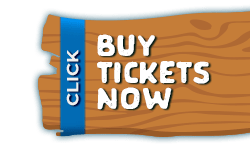 Water Park Rules
Your safety and the safety of our staff is important to us. Please take a moment to familiarize yourself with of the rules and regulations noted below – you will also find them posted throughout the water park area when you visit!
Please review all safety rules and regulations prior to using each attraction and follow the instruction provided by Lifeguards and/or on park signage. Failure to follow rules and/or instructions may result in you being asked to leave the facility.
Lifeguards are on site for your safety. They are not a replacement for parents, grandparents or guardians. Our Admission and Supervisory Information can be found here.
For safety reasons, outside food and coolers are not permitted within the water park.
City of Windsor By-Law #113-2006 prohibits smoking on/in City of Windsor owned properties as well as any associated parking lot or walkway, and 9 metres from the entrance of a municipal building including but not limited to cigarettes, hookah, e-cigarette or vaping devices.
People with serious medical conditions (heart condition, seizures etc...) should consult with a doctor prior to use, and be accompanied by a person who maintains visual contact with the bather.
Failure to follow rules and instructions can lead to serious injury.
Appropriate swimwear is required. Swimwear with snaps, zippers, rivets or metal buttons is not permitted as they could damage the attractions and/or cause serious injury.
Participation in the water park is at your own risk.